Looking Different is Trendy
Looking Different is Trendy
Are you crazy about fashion and can't stop following the latest trends? Or you prefer creating your own style and fashion? If your answer is 'yes' for the latter one, this article is for you.
Many would agree that fashion may be boring. I am talking about buzzy brands and their desperate followers who are forever hunting for new arrivals. As a result, everyone looks the same.
At this point, I take off my hat to one of the most famous fashion icons – Coco Chanel. She was convinced: "In order to be irreplaceable one must always look different". It is more difficult than simply follow the modern tendencies.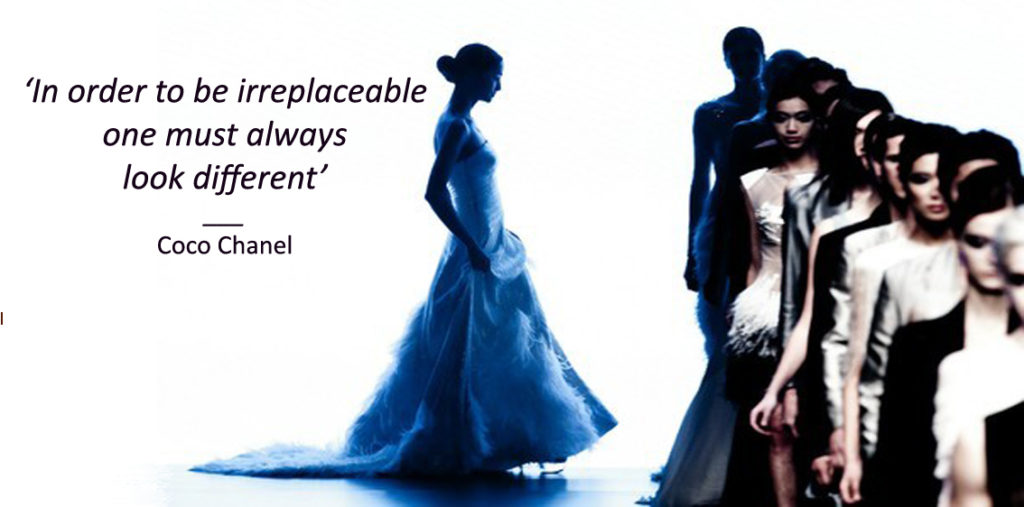 There is a fine line between fashion and the absence of style. But does it really matter? The more I look at the way people dress today, the more convinced I become that the best approach to looking stylish is choosing the things which suit you. Be true to yourself: not all the in-things look good on you. Don't focus on the designer labels and latest fashion trends but buy the clothes, shoes and accessories which reflect your individuality. It is an art to emphasize your merits. The art that makes your beauty unique.
Finding (or maintaining) your own style can be challenging. It includes self-awareness, understanding what you want to express and which impressions you strive to create while meeting people. I believe that looking stylish is not just about clothing. It is much more: your overall look, your manner of walking, smile and giggling, your passion for scarves and metal accessories, your scent, your lifestyle… These small merits (or imperfections) make us beautiful by looking different.
Developing your personal style takes time and efforts. But we are here to inspire you! Whether you are on your way to creating your own fashion or just searching for the things to spice it, – try adding new scents to your everyday look. Perfumes are, without doubts, the easiest way to give more personality to your character.
Me Fragrance enlisted fragrances that may match your lifestyle and will help you to stand out from the crowd.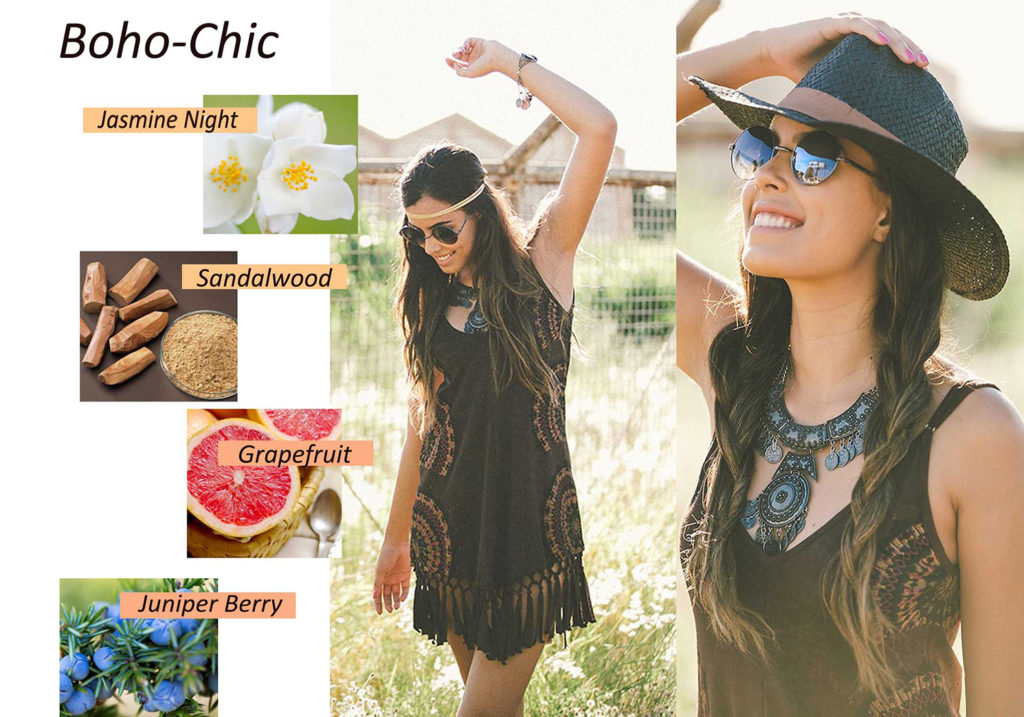 Are you eager to avoid conventional life and generally established prejudices? Adore everything artistic and always welcome more creativity into your life? If yes, you are a real bohemian girl. You would probably enjoy our sweet rebellious pallet of scents from Rock n' Bangkok collection.
Fragrance Tip: The flowery Jasmine Night together with delicate Sandalwood will enrich your bohemian mood. Use some Grapefruit and Juniper Berry essential oils to enhance the scent with playful notes.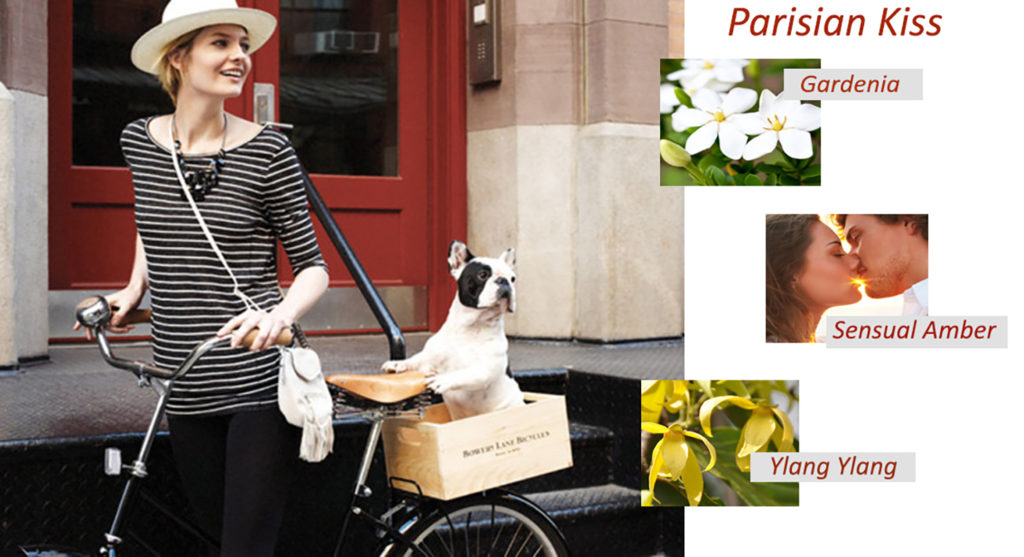 There is something enticing in Parisian fashion. The lure is confidence. Women in Paris are confident about their beauty and that is why so attractive. Our Parisian Kiss collection is as enticing as the elegant Parisian atmosphere.
Fragrance Tip: Gardenia uncovers the pure and sweetness scent, considered compulsory for many fragrances. Sensual Amber has clean musk aroma with notes of cedar, powder and ozone. Add floral Ylang Ylang to the fragrance and enjoy the elegance of your Parisian-style look and feel.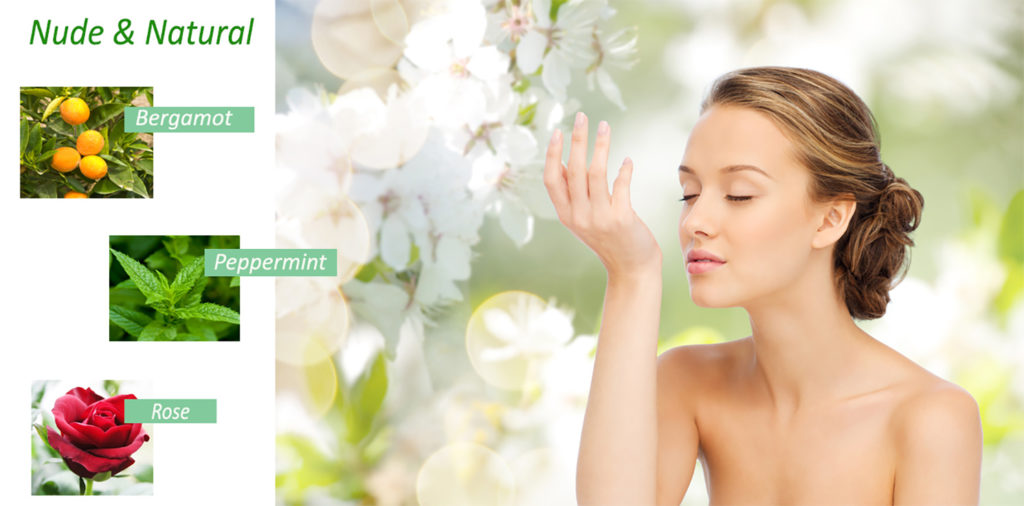 Natural look is always in style. And it shows your bravery. A girl following natural fashion is like confirming: "I feel comfortable by having no makeup. My beauty is always with me". Recognized yourself in those words? So Nude & Natural collection is just for you!
Fragrance Tip: Add some spicy floral aroma to your look with Bergamot essential oil. Peppermint will give you fresh feelings due to minty nature while Rose will complement your natural beauty with sweet and floral scent.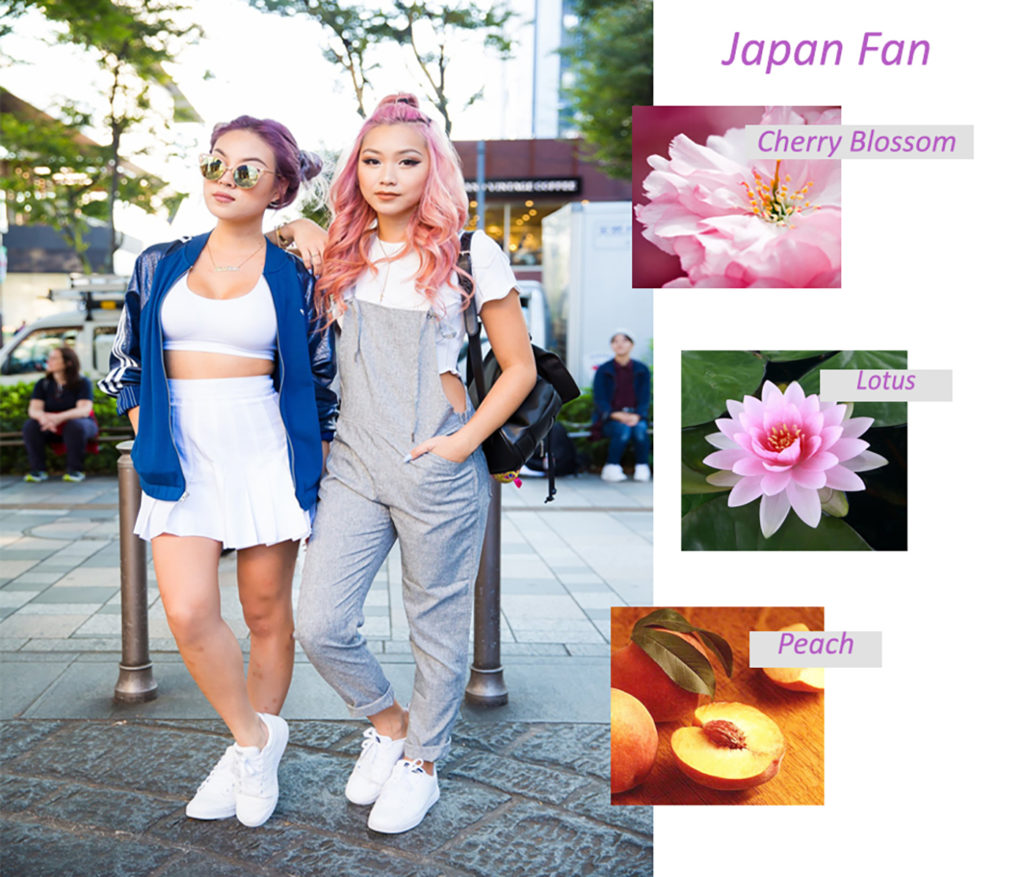 If you are looking for more creative ways to express your personality, Japan fashion will show you the new world. Their styles can be extreme and avant-garde as well as tender and exotic. Me Fragrance has a variety of scents to emphasize those looks in Japan Fan collection.
Fragrance Tip: Light, sweet and refreshing Cherry Blossom can be combined with fruity sweet Peach and water-fresh Lotus to create an exotic atmosphere of an extraordinary culture of Japan.