Feeling beautiful is easy if your perfume matches your personality
Feeling beautiful is easy if your perfume matches your personality
As legendary Coco Chanel knew the nature of feeling beautiful: "A woman who doesn't wear perfume has no future." Though, there is more to wearing perfume than just spritzing it on your neck and wrists.
Feeling beautiful should become a habit for you. And we know how to reach it.
To get the most of a perfume, you have to choose it right. A properly chosen perfume can become your secret weapon to reach the desired feelings.
According to science, "Aromas can enhance your mood and change your behavior," says Danielle Fleming, a fragrance expert and founder of Note Fragrances. "Fragrance plays a huge role in how you feel and has the ability to elicit a range or emotions from feeling confident to sexy, happy, relaxed and more."
Sexy
If you recollect Kelvin Klein's and Tom Ford's perfumes advertising campaigns, they all talk (or better to say 'scream') about sex. As the old saying goes, sex sells. The success of sexy perfumes is based on the combination of fragrance notes that turn men on.
What is great about a sexy perfume, comparing to a sexy outfit, is that you can wear it anywhere and never make an impression of 'too much'.
Try Me Fragrance Thai Me Up Eau de Toilette together with Bath & Body products to activate your passion.
Confident
Nobody is perfect. But some women seem so flawless. Or maybe they just feel confident in the way the look…
What differentiates those self-assured women is their ability to admit own imperfections and applaud them. Trying to be perfect is an incredibly unfair game: the more you invest in the ideal picture of yourself, the more dissatisfaction you receive. In addition, today many people find that being perfect is boring: everything is predictable, all the looks are polished and the life is flowing according to the standards of 'excellence'. Do you really need it?
Be alive with our Naked Rose collection. It is designed specifically to make you love yourself.
Be unpredictable! Turn your life into experiments and be proud of your flaws as it what makes you unique.
Playful
Playfulness is what men find sexy about women. It was proven by the research at the University of Zurich that this particular quality is a must for people who desire to have long-term relationships.
So if you take yourself too seriously, you have serious problems.
Try Me Fragrance Naked Grapefruit combining playful notes of pink grapefruit, bergamot, cedarwood and peppermint. Love your life and play with it every moment possible.
Cheeky
Being cheeky means combining your sexiness with a playful character. It's your ability to control the rules of the game by teasing the opposite sex.
Run your own game with Shibuya Femme collection. Feeling beautiful is easy with the right perfume.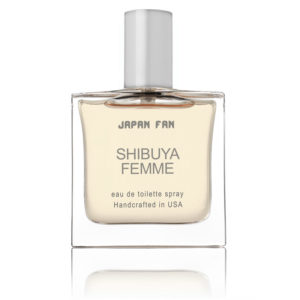 Elegant  
Your grace. Beauty. Mystery. The way you carry yourself. Your kindness mixed with confidence. Your inspiring lifestyle. All these characteristics were embedded into ÉLIXIR D'YLANG YLANG palette. Being elegant has never been so enjoyable.