Want to Attract Women with Your Perfume?
Want to Attract Women with Your Perfume?
The appealing power of men's perfume is undeniable: women tend to fall in love with the way their partners smell. I am talking not only about myself. When I chat with my girlfriends I usually hear "how his perfume literally drives her crazy". Men attract women with the right perfume and this is a fact.
It is hard to explain but a male's scent plays a lot in terms of the first impression. What's more, it develops the further associations with the man as the scents are closely tied with our memories. I am more than sure that there is some cologne which every girl may associate with certain men throughout her life: the father's favourite perfume, the aroma of her first school crush, the ex-boyfriend…
So the main task for a 'macho' is to find a unique and seductive scent to attract women. Sounds simple? Actually, here is where the fun begins.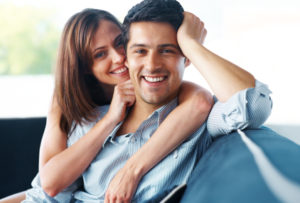 First of all, you need to select the sexiest, the most masculine and heady aroma to conquer her mind and the soul. At this stage men might face some problems. Probably, you would turn to the list of "the best smelling perfumes to attract women".
But let's face it: thousands of other guys would smell the same way. People typically pick up the common highly advertised colognes. The trendy items are available to everyone today. Buying luxury pieces means that you can afford it but it does not make you stand out. In fact, you become similar to other individuals who are wearing alike "must have" clothes, accessories or perfumes.
Secondly, your scent should be unique enough so a lady will not muddle her feelings since she may already have the association of that perfume with someone else. Believe it or not, a woman can smell her biological mate at an unconscious level.
The main advantage of niche fragrances is its rarity. By purchasing those types of perfumes you acquire the opportunity to own the uncommon scents, which will better emphasize your individuality. This is like obtaining a contact card: it represents your personality and makes people remember who you are.
By now, you know the importance of an exclusive scent in the battle for a girl's attention. But where to find a truly unique perfume?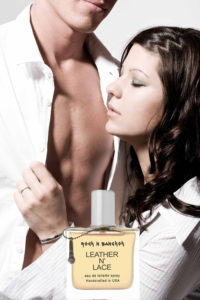 Consider visiting our website and trying to discover something suitable for yourself. Or you can become an amateur chemist for a while and create your custom fragrance. The best part about mixing the scents is that you develop a perfume by focusing on the aromas women love the most. The process is pretty straightforward: you think about the feelings you want to awake in a girl's heart and then choose the relevant aromas.
For example, if you desire to highlight your masculinity, the scents of bergamot, oakmoss, tobacco (a mellow woody scent which can be compared to a fine pipe tobacco aroma), or leather will perfectly match your aim. You should also add some feminine notes to the preselected masculine scent in order to get the tender emotions from her . Personally, I consider the mixture of a mild tobacco essence and either rose or vanilla scented oils as a killing combination, making me loose my mind.
The right scent instantly attracts a woman and creates an unconscious chemistry between partners. Thus, if you own a unique fragrance, you will have more chances to be a magnet for beautiful ladies.