Fragrance meets Spring 2016 Fashion Trends
Fragrance meets Spring 2016 Fashion Trends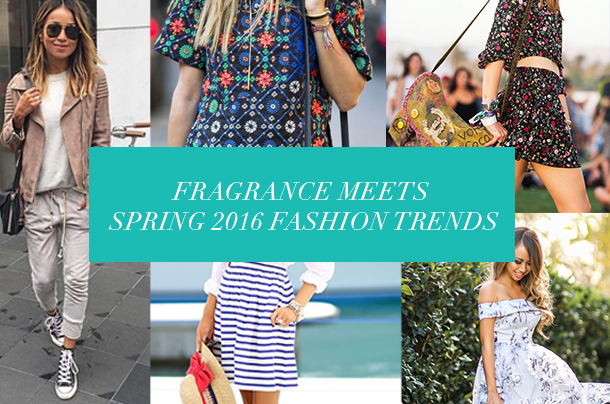 Even though the ice may not be melting just yet, spring fashion is in full bloom. And with it, the promise of warmer days to come. Time to put away those beloved chunky sweaters and boots that have lost their luster since that first crisp fall day and think about ballet flats and mini skirts and trench coats – oh my! And don't stop there. Add another layer to your look by finishing it off with a complimentary fragrance that will linger long after you've made your fashionable exit.
To help you decide what fragrance is right for your style, we've paired some of our favorite scents with this season's trends! What are your favorite fashion trends that didn't make the list?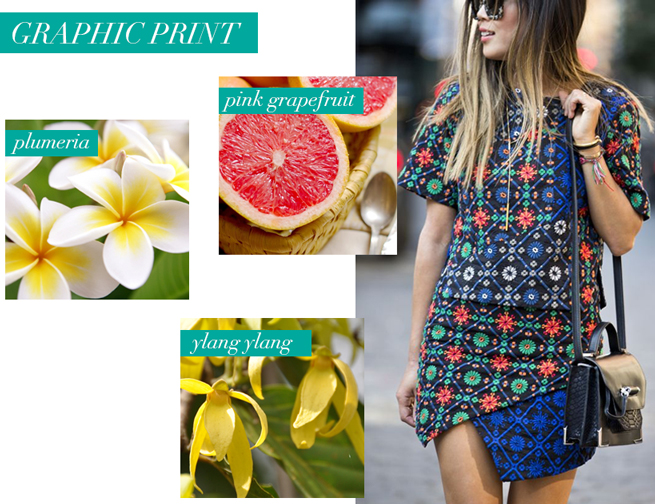 Graphic prints are not for the weak at heart! For that girl that loves to see and be seen, bold, colorful, graphic prints will allow you to stand out in a sea of basic. To match your boisterous spirit choose a fragrance that packs a punch.
Fragrance Tip: Plumeria is a playful, fruity floral fragrance. Exotic yang ylang is one of the most sought after aromas. Pink grapefruit has a sweet, citrusy smell that is fresh yet sassy.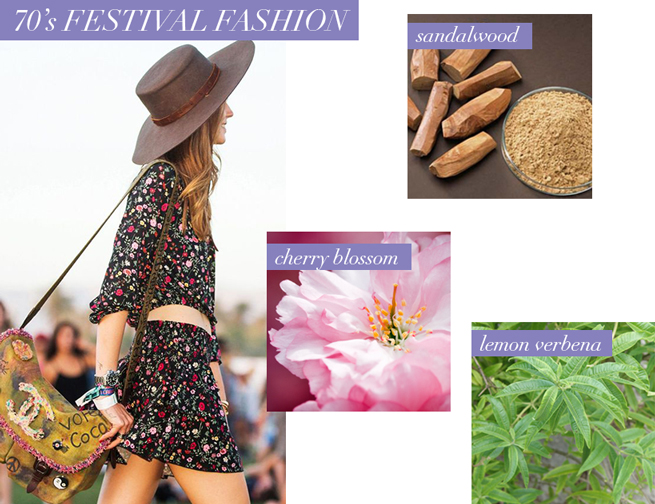 A boho babe who wishes she had been born in the 70s is in luck this spring season. Fringe and long flowy dusters continue to please. Take that festival fashion to the streets with long necklaces, round rimmed glasses and floral hats and rock your inner hippie.
Fragrance Tip: Complement your haute hippie vibes with fragrances containing scents like rich and woodsy sandlewood, exoctic yet refreshing cherry blossom, and zesy, summery lemon verbena to get you in the festival mood.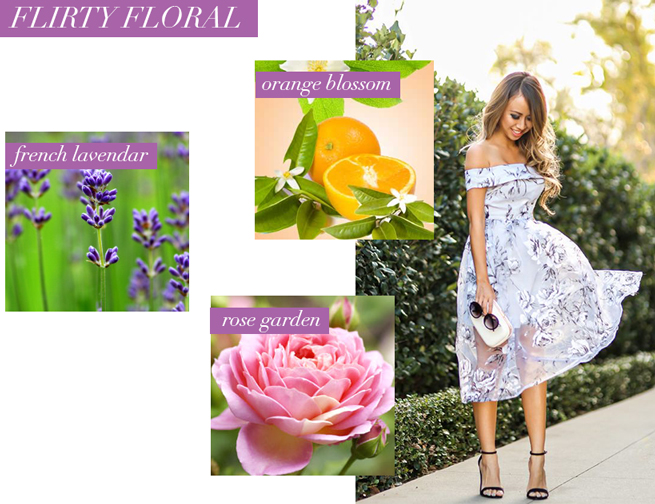 As Miranda Priestly of Devil Wears Prada would say, "Florals? For spring? Groundbreaking." — But still! Who can resist lighting up the room with fresh colorful floral patterns after a dark, cold winter. Florals for spring are ALWAYS a thing and this year is no different. Whether it's a flowing party dress or a printed boyfriend blazer with skinny jeans, you'll look feminine and chic with a lively floral ensemble.
Fragrance Tip: Match your bouquet-ed self with a fragrances like orange blossom, rose garden, and lavender to set the mood for the season.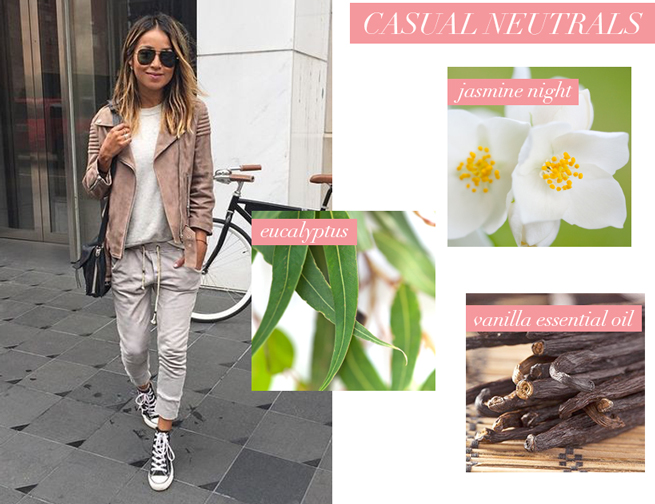 Nothing says chic & cool like casual neutrals. Go monochromatic with loose fitting pale pinks and greys for a look that is not only super comfortable but exudes modern glam. Loose curls, natural makeup, and a drawstring shoulder bag will hav eyou looking like the next it-girl.
Fragrance Tip: Keep it clean and simple with scents like vanilla essential oil, eucalyptus , and jasmine night for a modern but still feminine aroma.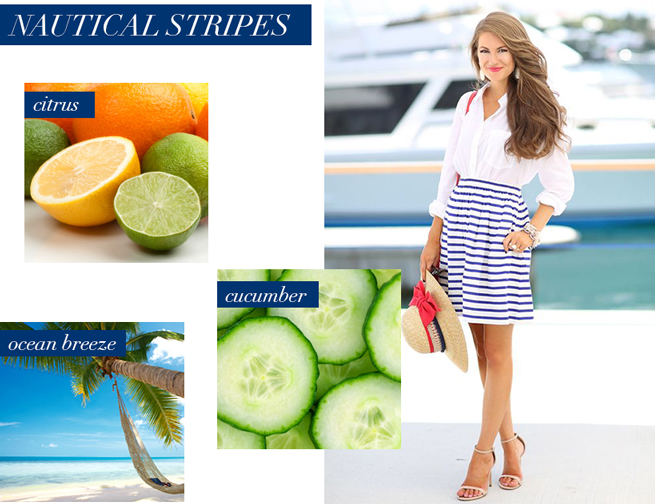 For the ladies that love a fresh clean all-American look, consider a nautical striped skirt paired with a crisp white shirt or navy sailor pants with a striped tee. This classic look still remains modern with its simple color pallette and clean lines reminiscent of the forever fashion Icon Jackie O.
Fragrance Tip: Fragrances with notes of refreshing cucumber, bright citrus, and salty ocean breeze add to a freshness to this classic style