Give the Holiday Gift of Custom Fragrance!
Give the Holiday Gift of Custom Fragrance!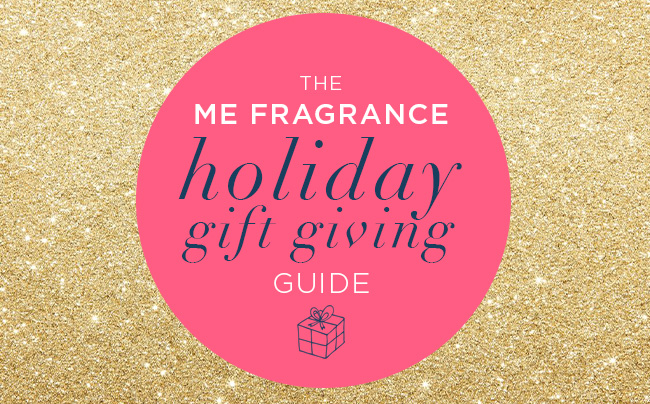 Holiday shopping is hard. The crowds, lines, angry shoppers, angry salespeople, and warzone parking lots are all very reminiscent of Game of Thrones episode. But seriously, shopping for that perfect thoughtful gift for your loved ones isn't easy. Then there's the lugging of the gifts: from the store to home, from home to the party, or the office, or the post office, or on a plane across the country and beyond. All chipping away at time that should be spent with loved ones. 
At Me Fragrance, we have enough goodies to cover – and please! – everyone on your shopping list. Make MeFragrance your one-stop holiday shop and spare yourself the chaos and drama of the mall. Here's a list of some of our favorite MeFragrance goodies that will make great holiday gifts for moms, daughters, dads, brothers, neighbors, lovers, teachers, mailmen, mailwomen, friends, frenemys. Ok, we'll stop.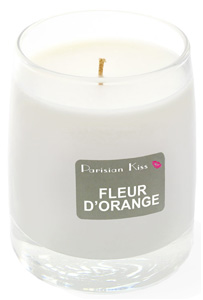 Fleur d'Orange Soy Candle for your roommate.
8 oz, $15.
To that roomie who is infamous for not taking the trash out or doing the dishes, do YOURSELF a favor with this gift to him or her. The Fleur d'Orange Soy Candle is suitable for men and women with notes of delicious orange blossom paired with yuzu, a hint of oak moss to give it a green earthy tone.  Our custom blended soy wax candles are clean burning with lead-free cotton wicks and long lasting. They are made without harmful coloring, and are free of synthetic products, petrochemicals, and parabens. No brainer.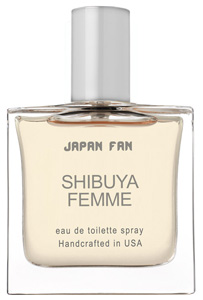 Shibuya Femme Eau de Toilette Spray for your stylish bestie.
3.4 oz, $35.
This uber chic scent, inspired by summers in Japan, is as cool as your super stylish best friend. The lotus flower serves as the main floral is subtle and pure and will even appeal to those who don't necessarily like florals. Yuzu, peach and Lily of the Valley top notes give it a green profile while musk and vanilla base notes add depth with woody spice. It's sweet, spicy, and sassy, with a whole lotta class, just like your bestie.
Naked Vanille Reed Diffuser for the Hostess with the Mostest.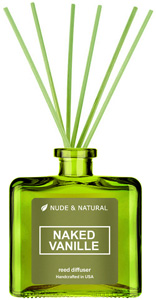 4 oz, $47.
An unexpected twist on a Vanilla-based fragrance, this reed diffuser is perfect for that friend or relative that loves to throw a party. The sweet richness of our warm Vanilla absolute is paired with a touch of Tangerine essential oil, a fresh tangy full-bodied citrus. Rounding out this exotic blend is the spicy floral essence of Bergamot and delicate wood notes of East Indian Sandalwood. This gift is useful in any room in the home and is sure to set the mood and liven the holiday spirit.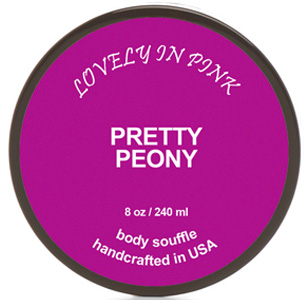 Pretty Peony Body Souffle for the Mother-in-Law.
8 oz, $17.50.
Our Pretty Peony body souffle is a moisturizing blend with natural extracts and vitamins to help heal, protect, and nourish your skin. Enriched with cocoa & shea butter, it soothes dry skin and promotes healing of skin irritation, sunburn, rash and minor cuts, scrapes and burns. The fragrance contains peony blossom oil and ocean water nuances which are accented by a white floral bouquet of magnolia and stargazer lily. This luscious cream is paraben free and made from natural ingredients like aloe & chamomile to hydrate and moisturize with no greasy residue.

Bull's Eye Aroma Biology Essential Oil Blend for the Health Nut Super Yogi.
0.33oz, $33.
Our all natural Bull's Eye Essential oil is perfect for that friend or yoga teacher that is all about health and wellness of body and spirit. This unique blend of essential oils is comprised of lemon which helps clear thoughts and aid concentration, peppermint which is uplifting and stimulating, and rosemary to help brain and memory function. The roll on tube makes for easy use and transportation. Just throw it in a tote back and you're out the door.
At Home Perfume Making Kit for the "Hands On" Creative Spirit.
Starting at $34.50.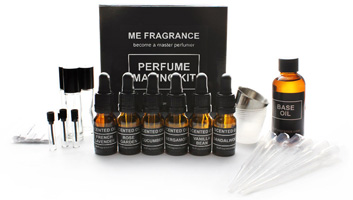 For that friend who is always working with their hands and loves to try new things and get creative, help them become a master perfumer with our perfume kits. Our comprehensive kits have everything you need to get started creating wonderful custom fragrances at home. Even those with little knowledge of perfumery can learn to make their own custom perfume. Choose between our regular kits that include our most popular scented oils as well as Essential Oil Perfume Kits that contain on high quality essential oils, no synthetic fragrances.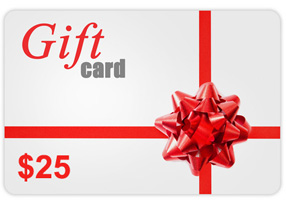 A Gift Card for the Control Freak.
Starting at $25.
This is a great gift for someone who likes to be in control without getting their hands dirty! With a MeFragrance GiftCard, the receive can purchase any of our Signature creations, or use it towards the creation of their own unique fragrance.
Or… create your own Custom Scent for that special someone! Let your creativity shine through and create your own completely unique scent specifically tailored to your gift receiver. No experience? no problem! With hundreds of scented oils to choose from and a wealth of education and support available to guide you, this is a great option for someone who wants to have a little fun, get creative, and really get personal. We can help you select fragrance families based on the recipient's personality traits, fashion style and the beauty products they already love. With the option to create perfumes, bath products, soy candles, and more, the options are truly endless. Plus, if you're not 100% satisfied, you can redo it for free!