Scents and Personal Well-Being
Scents and Personal Well-Being
Scents can do amazing things for our personal health, both mentally and physically. They can help with stress relief or to help calm that pounding headache. There are certain scents that also known for making a positive impact. We have put together a list of fragrances that will immensely benefit your well-being.
Peppermint enhances cognitive memory and concentration
When waking up, you can clear that early morning mind fog by getting a deep whiff of peppermint. The Sense of Smell Institute conducted research and proved that the smell of peppermint helped to improve the participants' scores on tasks that were related to visual-motor response speed, memory, and recognition. Before your next big meeting, dab your wrists with peppermint oil to help you stay sharp and impress your boss for that promotion you've wanted for so long. We can't guarantee that it will work for you but it's worth a try right?
Get energized with the scent of Citrus
Want a natural pick-me-up? The scents of lemon and orange can help alertness, which can increase the ability to focus, and will also aid in giving a energy boost.
Easing depression with Jasmine
This floral scent has major mood perks. Jasmine was pioneered and used for aromatherapy by both Egyptians and ancient Greeks. Jasmine oil has been used as a natural remedy for stress, depression, fatigue, anxiety, menopausal symptoms, and menstrual cramps.
Did you know that jasmine can be found in 33% of men's scents and 83% of women's scents?
Relax with Lavender
Wind down from a long day of work with the scent of lavender. It is definitely the go-to solution to calm both the mind and body. Are you an insomniac? There are known studies that lavender helps treat insomnia and even depression.
Alleviating that migraine with Apples
"An apple a day keeps the doctor away"
Studies suggest that smelling crisp fruit may aid in easing migraines. The smell of green apple's may also help control feelings of anxiety during seriously stressful moments.
 Reduce stress with the scent of Pine
Research discovered that people who would walk through forest had lower stress levels. Maybe you should reconsider getting a live Christmas tree this year since the holidays are usually the most stressful. Use it as an excuse to keep it up until after the New Year.
Uplift your mood with Vanilla
The next time you're feeling down and out, get a whiff of vanilla bean for feelings of relaxation and happiness.
Sharpen your mind with Cinnamon
Another common scent during the holidays and also known to boost brain power. Cinnamon can help improve cognitive functions such as attention span, memory, and visual-motor response.
Getting jolly with the smell of fresh-cut grass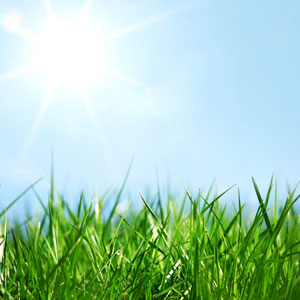 Yes, it's annoying when fresh-cut grass goes to battle with your allergies but did you know that it can aid in making you happier? The chemical released after the lawn has been newly-mowed is super powerful and may even prevent mental decline when aging. This is obviously the reason why there is now a lawnless solution to enjoy the benefits of this scent…perfumes!
Check out our wide selection of custom fragrance options and we even have these oils in stock!